7 Most Romantic Places in the World
Although you may have traveled extensively while single, there is something particularly special — and lovely — about traveling with someone you are head over heels in love with. Not only can you finally lay your head on the seat next to you in the plane, but you also have a companion with whom to explore the most romantic places in the world.
While happy couples may see any part of the world through rose-colored glasses, several places on the planet are particularly conducive to romantic getaways. There are a variety of romantic places to select, ranging from a beach excursion where no shoes or shirts are required to a city that twinkles under the glow of street lamps.
Let us check out the 7 most romantic places to hang out with your partner and can make some of the best and memorable days in your life span:
If we don't shout the virtues of the City of Lights, then what is the point of a romantic roundup?
There's a reason that Paris, as the country's capital, attracts so many couples who want to experience the city's atmosphere and excitement. In this European city, you'll be fascinated by picturesque coffee shops, picture-perfect cobblestone streets, and the aroma of freshly baked goods filling the air as you stroll through it.
 Cue a communal sigh of contentment. You can spend your days touring the numerous renowned love-soaked landmarks in and around Paris, from the towering Eiffel Tower to the Pont Des Arts bridge outside of Notre Dame Cathedral and everything in between.
This is why it is the most romantic place in the world.
The currency used in Paris is EURO

When you visit the northern Italian city of Venice, there's a saying that you'll either fall in love with it or detest it
 However, if you travel to The City of Water while you're feeling butterflies, we predict that you'll be surrounded by a swarm of them.
Even for seasoned travelers, the city of Venice, which serves as the capital of the Veneto region also comes in the most romantic destinations, which is formed of 100 little islands, providing a completely different experience.
A gondola ride with your main squeeze is a must in this area because there are very few roads and many canals to navigate.
The local currency of Venice is Euro, the Italian lira is no longer accepted.

Santorini is one of the most popular honeymoon destinations and is also the romantic place to travel on the planet, as well as one of the most beautiful Greek Islands.
It may require a lengthy plane ride and a puddle jumper flight, but trust us when we say it is well worth the effort to visit. The sight of blue-domed houses that are so white that they gleam is a sight to behold, while in the distance, the twinkling turquoise Aegean Sea calls travelers.
A popular reason for many newlyweds to select Santorini is the breathtaking view of the sea. Additionally, this watery sanctuary is known for its capacity to chill even the most overheated of travelers, as well as for its captivatingly pink, orange, and golden sunsets, which may be seen best from the village of Oia
The Currency in Santorini, Greece is Euro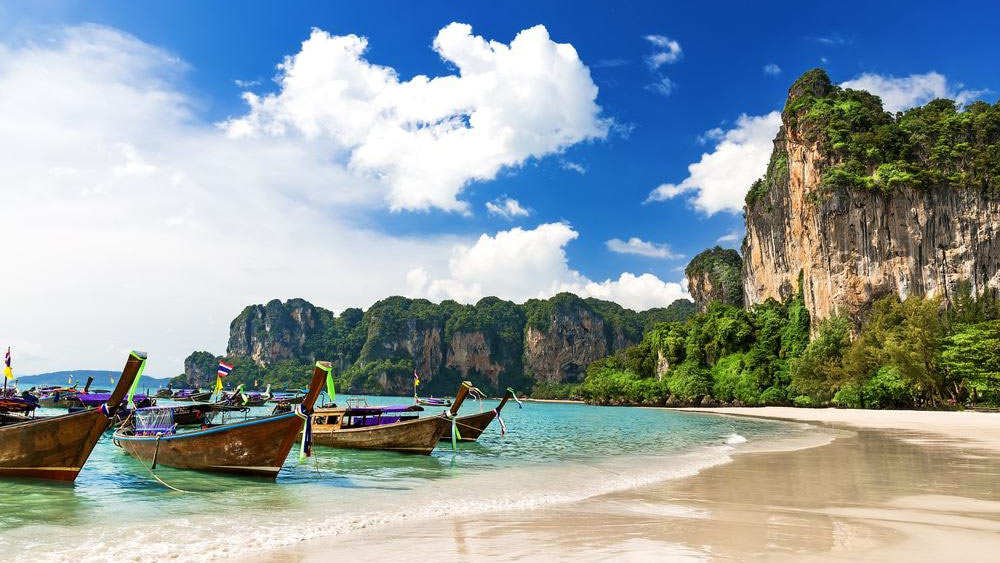 Among the most popular are Phuket and Koh Samui, which attract a younger clientele, and Krabi, which is considered to be one of the most romantic destinations. During your stay, you will be able to disconnect in a tranquil yet breathtaking area.
A variety of natural wonders may be found along the country's west coast, including mangroves, limestone formations, boulders, and a plethora of other works of Mother Nature's art.
The only unit of currency accepted in Thailand is the Thai Baht

5.

  

Sabi Sands Game Reserve, South Africa
Finding someone you could envision yourself spending the rest of your life with is akin to discovering a diamond in the rough, a four-leaf clover, or, more appropriately, seeing a leopard in a tree.
Going on a safari in South Africa is one of those life-changing experiences that everyone hopes to have, and there is no one better to share the awe-inspiring beauty of the African bush with than your significant other or spouse.
You may drive through the famed Kruger National Park, but a more romantic choice is to stay at a game lodge in the outstanding Sabi Sands Game Reserve, where several luxury resorts provide couple experiences you never thought were possible.
The South African Rand (ZAR) is the official currency of South Africa

6.
The Berkshires, New England, USA
When planning their first weekend away, many couples look forward to it since it allows them to put their relationship abilities to the test, even if it is only agreeing on directions or where to go for dinner.
The Berkshires are a wonderful romantic getaway spot for a long weekend excursion that is easily accessible from the East Coast.
 Even though all four seasons have their own set of advantages, most couples choose to escape in the autumn or early winter. Fall is a spectacular time of year in the highlands of Western Massachusetts, with the foliage ablaze with brilliant hues of blazing red, warm orange, and dazzling golden.
The currency of this place is Berkshares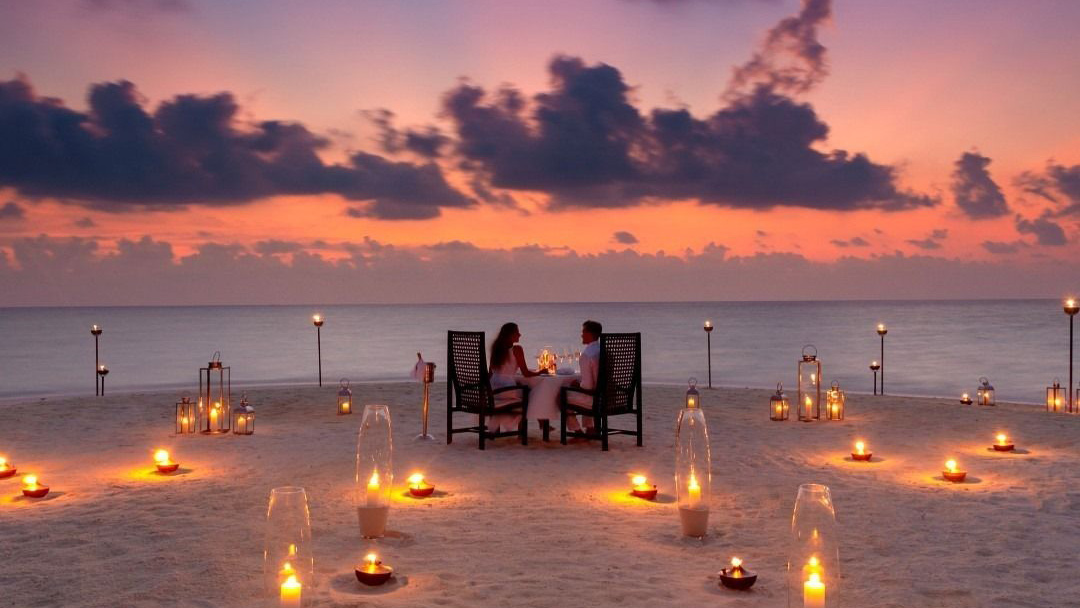 However, while photos of this unique tropical nation may not appear when you search for "romance," it is unquestionably what comes to mind when you think of the picture-perfect honeymoon destination.
This magnificent location in the Indian Ocean boasts a one-of-a-kind scenery consisting of 26 circular mini islands that are intertwined. It's no surprise that it has been named one of the most beautiful islands on the planet.
The infamous overwater bungalows, which feature a large terrace and transparent floors that allow the sea to illuminate your room, are where most couples will spend their money.
So these were the 7 most romantic destinations in the world if you want to go with your loved ones. From beaches to forests these have the most beautiful views and you can enjoy them there.