10 budget friendly international travel locations to include in your bucket list
International travel or trips are one of those words that are a dream for some people. Whenever these two words arise budget is the next topic that'll pop up after that. But what if we say that spending your weekend out of your homeland within your pocket is possible in every way. 
You read it right, now the days to get jealous of vacation photos are over. By following a few steps, you can easily plan your dream vacation in one of the following countries. To become a budget planner of your dream destination you need to first check out the airline websites for ticket bookings such as IRCTC and Makemytrip. Accordingly, choose the places you are going to visit, hotels nearby, etc. 
Following are 10 international budget travel locations you can visit to fill your traveling bucket list & lead the way towards these terrific destinations.
One of the 20 most populous countries in the world, Thailand has always been a spot of attraction to tourists. It is the most traveled tourist destination that offers wholesome hospitality along with a tremendous experience. One can encounter diverse activities like diving, devouring food, clubbing, shopping in chaotic markets, and last but not least, Spas.
Top Attractions– Ko Lao Lading, Monkey Beach, Ao Nang, Grand Palace Bangkok, Coral Island, Phuket, Racha Island, and many more.
Flight Tickets– Roundtrips to Thailand can cost between INR- 15k to 20k if booked weeks before the day.
Daily expenses- It can cost INR 3k to 3.5k daily including eating, traveling, and living.
For forest and mountain lovers this place is agreeably perfect. This land is covered with a tropical rainforest climate throughout the year. Malaysia is the native place to the largest flower in the world, the Rafflesia genus. You'll find food with flavors of Indian, Malay, and Thai food.
Top Attractions– Batu Caves, Petronas Tower, St. Paul's Church, Malacca City, Kuala Lumpur Tower, Istana Negara, Perdana Botanical Garden, and many more.
Flight Tickets– Roundtrip tickets may cost between INR 15k-20k
Daily expenses– One can spend INR 3k-5k and easily get customized packages starting from INR 40k
A mesmerizing country situated in the Indian Ocean have mesmeric beaches. This is a country that can give an acquaintance to bustling city life, beaches, historical monuments, hill stations, all the peace and chaos in a single trip. In terms of food, for seafood lovers, this place is going to be heaven.
Top Attractions– Sigiriya Lion Rock, Temple of the Sacred Tooth Relic, Yala National Park, Minneriya National park, Hikkaduwa beach, Ella Rock, and many more.
Flight Tickets– Roundtrip to Srilanka may cost you INR 10K to 18K.
Daily expenses– Per-day expenses can cost between INR 1.5K-2K including all other expenses.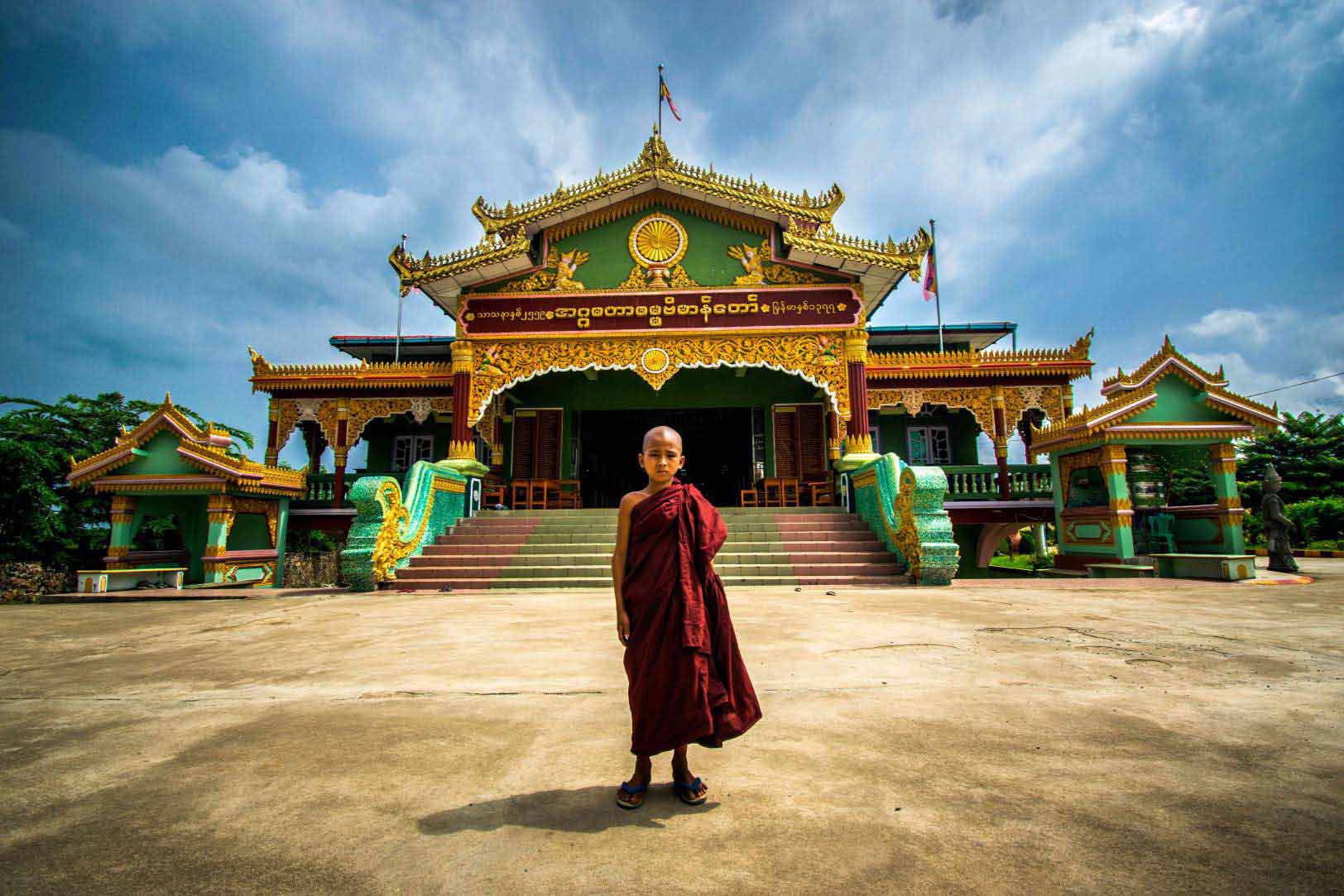 The enthralling beauty of the country invites travelers to visit and fall in love with its majestic grace. Tourists visit the nation for its diverse culture and welcoming nature. Myanmar religion is also an attractive term as visitors are keen to learn about Theravada Buddhism.
Top Attractions-Golden Rock, Shwenandaw Monastery, Shwedagon Pagoda, Inle Lake, Ananda Temple, Taung Kalat Monastery, Htilominlo Temple, Pindaya Caves, and many more.
Flight Tickets– Roundtrips may cost you between INR 18k-30k to Myanmar.
Daily expenses– One can spend about 1.7k to 3k per day.
It is widely influenced by the different and very vibrant cultures of Europe and Asia, and made on its own and known as the 'Balcony to Eurasia'. The country is also famous for contributing as the backdrop to many renowned TV series and movies like Black Panther, Stranger Things, Baywatch, and many more.
Top Attractions-Savannah Historic District, Georgia Aquarium, Atlanta Botanic Garden, Explore Rock City on Lookout Mountain, and many more.
Flight Tickets– Roundtrips costs between INR 20K-30K.
Daily expenses– It can cost between 1-3K per day.
Also called 'The Lion City, it is the perfect combination of tall buildings, islands and slender streets which make it a fascinating country of Asia that you can visit with a neat budget.
Top Attractions-Gardens by the Bay, Marina Bay Sands, Sentosa Island, Singapore Zoo, Orchard Road, and many more.
Flight Tickets– Roundtrips can cost between INR 17K-22K.
Daily expenses– Daily charge can cost you a bit high here, between INR 6.5K-7K.
It holds the vastest cave in Asia, Halong Bay, islands, forests, religious places, and more. Also known as the paradise of street food, you can't skip the floating markets which are a joy for the bargaining shopper.
Top Attractions– Ho Chi Minh City, Halong Bay, Phong Nha-Ke Bang National Park, Hue, and many more.
Flight Tickets– Roundtrip can cost between INR 25K-35K
Daily expenses– Between INR 2.5K-3K
The natural beauty of Indonesia makes it a tourist magnet. This country is all about beaches with enormous rock formations, safari rides, diving, and temples. It is also one of the best international destinations for romantic getaways.
Top Attractions– Borobudur, Beaches of Bali, Gili Islands, Komodo National Park, Mount Bromo, and many more.
Flight Tickets– Roundtrips can cost between INR 25k-30K
Daily expenses– One can spend INR 6K-7K per day.
Philippines has 7000 tropical islands that will leave you spell-bound. The Maroon slick of sand on every ocean with mega islands and hidden lagoons where divers, suns, and adventurous travelers pitch a tent and spend nights on the coastline in Palawan
Top Attractions– White Beach, Boracay, Shipwreck Diving, Mayon Volcano, Island Hopping, and many more.
Flight Tickets– Roundtrips can cost INR 20K-25K
Daily expenses– between INR 2.5K-3.5K
You just need to plan your best to make a vacation filled with an immense amount of entertainment without making your wallet fall off a cliff.
Do follow us on Instagram: @creativepi.official